How Broadcom Knights are Reshaping Customer Expectations
Innovative go-to-market approach drives healthy business for Broadcom and our partners
When it comes to the selection and deployment of new technologies, expertise commands a premium — for good reason: As customers invest in the future to digitally transform their businesses, they can't afford to get it wrong and need savvy guides to accompany them each step of the way through an often complex process.
It's a role that the Broadcom Knights are uniquely qualified to take on.
Selected from Broadcom's most-capable software partners globally, the Knights constitute a technical vanguard who have met advanced training and certification requirements and receive the highest level of recognition that Broadcom provides for partner individuals.
Functioning as Broadcom's sanctioned experts, the Knights are masters when it comes to the ins and outs associated with sales, pre-sales, implementation, architecture and support for Broadcom's software solutions.
Simply put, we're talking about the best of the best.
Technical royalty
The program started at Symantec when a select number of partner organizations began going through a rigorous hands-on training regimen to become proficient on the company's different product lines. After the Broadcom acquisition, the curriculum was revised to embrace a wider range of the company's various product lines.
Thanks to their training, the Knights gain formidable technical proficiency. Nowadays, roughly 120 participants have qualified as Knights, working with customers on everything from assessment and advisory services to pre-sales architectural design on various products to solution implementation to ensure successful business outcomes.
It also makes for a richer collaboration with Broadcom's own software product teams who know that they're working with the best technically trained partners possible. That's because Broadcom Knights go through the same certification process as other Broadcom technical experts. What's more, their candidacy is sponsored by someone internally who vouches for their proficiency.
In similar fashion, the intimate level of collaboration also constitutes a bond that pays off for customers. Customers know that they're working with an elite cohort who can serve as trusted advisors to architect the best possible solutions.
As the Knights apply their learnings to real-world situations, they also share their own feedback about what's working and what could be improved.
Their extensive training also affords Knights privileged access because now they're an extension to the overall Broadcom team. They receive updates on where Broadcom is making software investments while also gaining first-hand experience learning about the breadth and depth of these products and integrations. These insights into the company's projected roadmap also help them evolve their own businesses and better serve customers while ensuring they remain both agile and aligned to the technologies they represent.
But it's hardly a one-way street. As the Knights apply their learnings to real-world situations, they also share their own feedback about what's working and what could be improved. They're often the first to find out whether there are any issues or bugs with new technology solutions rolled out to the field. That helps Broadcom proactively fix software problems and provide helpful suggestions on how to advance a product's functionality with new features.
The Knights' familiarity with all things Broadcom ultimately pays special dividends for their customers. As James Palmer, Managing Consultant at Gradian, one of eight Symantec Knights in the United Kingdom, puts it, "customers gain peace of mind", knowing that Knights like him are exposed to the same level of training and resources as Broadcom's own internal teams.
When it comes time for customers to select a specific partner, an organization with a Knight on staff has a special status. Customers know that Knights are technical experts vetted by Broadcom who work closely with us as an extension of Broadcom's own software team. That's a major point of differentiation, one that sets the Knights apart — and ahead — a coveted advantage in an industry that's constantly changing.
Even as IT evolves in different directions, Broadcom Knights are uniquely positioned to be on the leading edge of technology. When questions arise — as they inevitably will — they're going to be the people customers turn to get the right answers.
To learn more about the Broadcom Knights, click here.
Broadcom Software Blogs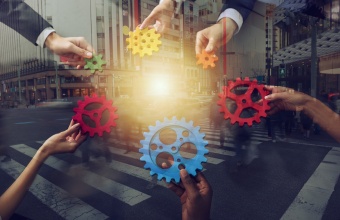 Innovative go-to-market approach drives healthy business for Broadcom and our partners
Broadcom Software Blogs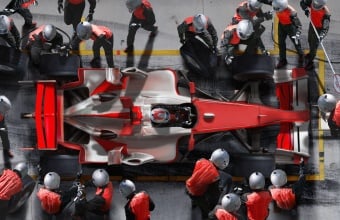 Arrow Electronics and Broadcom, together, enable EMEA channel partners to deliver invaluable security solutions and services against the latest global threats
Want to comment on this post?
We encourage you to share your thoughts on your favorite social platform.