Broadcom MASTERS Dinner - Preparing for a Future of Innovation
Launching Broadcom Coding with Commitment program
At Broadcom we help invent the future—our technology is what empowers the world's great innovators to keep innovating. Recently, I was in Washington, DC with this year's finalists of the premier Broadcom MASTERS middle school competition, along with other distinguished guests, including: parents, educators, and other science, technology, engineering, and mathematics (STEM) leaders and stakeholders- to support and celebrate the innovators of the future.
Broadcom MASTERS Class of 2022
As Chair of the Board of Broadcom and Chair of the Broadcom Foundation, I am proud of this year's Broadcom MASTERS Class of 2022. The Broadcom MASTERS competition selected 300 semi-finalists from thousands of nominees from state and regional science fairs, and then narrowed the field to 30 finalists representing 12 states. We celebrated the extraordinary achievements of this year's winners, whose names were announced at the Broadcom MASTERS dinner.
Broadcom Coding with Commitment
This year marks the conclusion of our foundation's title sponsorship, Broadcom MASTERS, as we transition our Corporate Social Responsibility (CSR) program to Broadcom Foundation's new signature program, Broadcom Coding with Commitment. This will focus on digital literacy by encouraging coding and computational skills to solve the 17 Sustainable Development Goals of the United Nations; and it will support establishment of Code Clubs for under-resourced youth in partnership with the Raspberry Pi Foundation. Broadcom Foundation will continue to sponsor 50 science fairs throughout the U.S., as well as collaborate with Broadcom India to sponsor the IRIS National Fair – all of which will present a Broadcom Coding with Commitment award.
Competitions at the middle school level, like Broadcom Coding with Commitment, occur at a critical time to spark middle school students' imagination and interest in STEM subjects as they contemplate electives in high school, and begin to explore higher education and career paths. Studies show that detectors of middle school students' learning, measured from their interactions with an online tutoring program, are strongly predictive of their eventual choice to attend college and pursue a STEM major. I personally relate to middle school being a pivotal time because my own passion for engineering began when, in seventh grade, I successfully built a short-wave vacuum tube radio, which sparked my life-long passion for communications engineering.
Celebrating Student Success
Thanks to the Broadcom Foundation, similar and even more amazing life stories are being written. For example, the keynote for this year's final was given by Eleanor Sigrest, who won the Broadcom MASTERS Samueli Prize in 2016. Her award-winning middle school science project was a design for rocket nozzles, which launched her own dream, so to speak: to pilot an expedition to Mars – a dream and a journey that continues to this day. Today, Eleanor is a newly-minted Davidson Fellow at Stanford University where she is pursuing a dual major in computer science and aerospace engineering.
I'd like to think Eleanor's win at Broadcom MASTERS was the spark to carry forward her continued passion and inspiration in STEM education and for the extraordinary achievements that followed. More people like Eleanor Sigrests were honored at this year's dinner and we look forward to recognizing the talents of more middle schoolers who will follow in her footsteps - our country needs them.
As we have seen in the past year, the United States committed to making substantial investments in broadband infrastructure, advanced semiconductor manufacturing, and emerging technology research in fields ranging from artificial intelligence and quantum computing. For these ambitious programs to succeed, financial aspiration has to be matched by human ambition – ambition in the form of increasing the nation's workforce with STEM degrees and skills.
All of us who are committed to increasing access to STEM education have to raise the bar to meet U.S. government expectations. To meet this moment, Broadcom Foundation has expanded its criteria for 21st century skills-building to include digital literacy and coding, in addition to critical thinking, collaboration, and communication.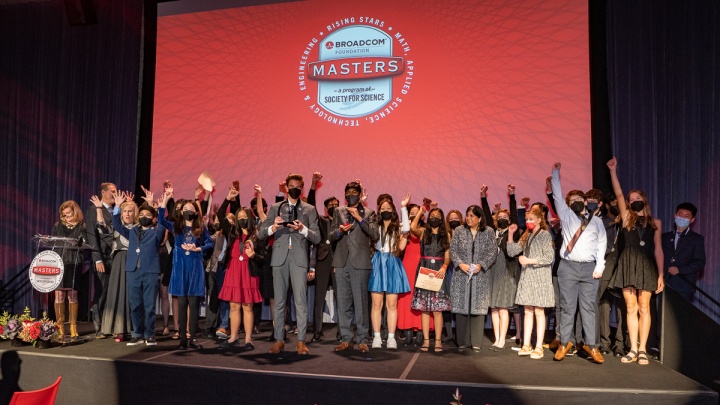 The Future of STEM
Through expansive programs and the Foundation's new Broadcom Coding with Commitment Award, Broadcom Foundation remains deeply committed to middle school science fairs because we know it is a proven forum for student growth and self-expression in STEM learning.
As we celebrate the 2022 Broadcom MASTERS winners, Broadcom Inc. and Broadcom Foundation also celebrate a ten-year partnership with the Society for Science, which is dedicated to giving the next generation of STEM learners and leaders the tools they need to realize their dreams and aspirations as STEM innovators.
Last but not least, I congratulate our Broadcom MASTERS Class of 2022 - They represent the best of our nation. We are very proud of them, and all who participated in 2022 science fairs around the country, and look forward to what they will achieve as our nation's future scientists, engineers, and innovators.
Broadcom Software Blogs
Broadcom Software Blogs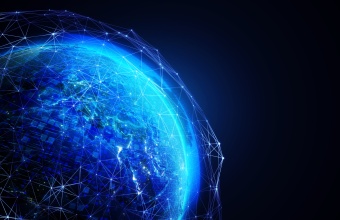 An Update from Hock Tan, Broadcom President & CEO
Want to comment on this post?
We encourage you to share your thoughts on your favorite social platform.