Broadcom Launches New Partner INSIGHTS Marketplace
Our partner ecosystem is growing
Broadcom is excited to announce improvements to our Partner INSIGHTS Platform and the launch of our new INSIGHTS Marketplace. Marketplace went live late in February of 2023, offering an easier way for Broadcom Partners to promote product integration services designed to enhance our customers' experience with Broadcom Software products.
The INSIGHTS Marketplace aims to improve the Partner relationship with our current and prospective customers by providing a showcase for the Broadcom Partners. While Partner Finder was the traditional tool used to match up customers with partners, Marketplace originated out of Broadcom's desire to expose customers to our Partners' innovative solutions throughout Broadcom's partner ecosystem.
With the refreshed INSIGHTS Platform, consisting of the Partner Finder and the new Marketplace, Broadcom supports the 3-way relationship between Broadcom, our Partners, and customers by providing new tools and functionalities to promote Partner products, as well as enhancements to Partner Finder.
Updates to the INSIGHTS Platform
Broadcom has rebranded the INSIGHTS Platform with our launch of INSIGHTS Marketplace. We have created a centralized landing page that seamlessly integrates Partner Finder and the new Marketplace by providing one-stop access to both.
This is a complete visual overhaul of the external pages. To make the platform more user-friendly, we've included enhanced search and filtering capabilities. Now, visitors can use natural language processing (NLP) to conduct searches. Search terms can be whittled down and focused using filtering, enabling customers to fine-tune their results.
We were motivated to create and integrate the INSIGHTS Marketplace as we found that some valued Partner-developed IP solutions may be relatively unknown to customers and sales teams. We wanted a way to highlight and promote solutions created by Expert Advantage Partners so our customer base could discover them.
Features of Marketplace
The INSIGHTS Marketplace enables customers to discover solutions developed by our Expert Advantage Partners, enhancing their experience with Broadcom Software products. A dynamic database allows for better search for the right solutions for the right Broadcom Software offerings.
Marketplace was designed to expose existing customers to Partner solutions, increase adoption within existing accounts, and open new opportunities for adoption.
Marketplace categorizes solutions by technology industry initiatives or product line to encourage the interaction between Broadcom Software's customers and our Partners. Partner solutions may be paid-for, free, open-source, or bring-your-own-license (BYOL).
The INSIGHTS Marketplace enables customers to discover solutions developed by our Expert Advantage Partners, enhancing their experience with Broadcom Software products.
Marketplace provides a digital showcase for Partner solutions. The options for product details are like those in the Partner Profile. We've provided 2 ways to view offerings: table and iconic view. Partners can create new offerings by editing or replicating existing offerings and including details, such as features and release notes.
The Marketplace is a lead generation tool. Inquiries are forwarded directly to the Partners' sales teams, and visitors can be re-directed to a Partner landing page or store for download and purchasing options. A popularity score displays click-throughs, measuring the general interest of customers in the offerings, and Partners can monitor metrics indicating how many clicks and inquiries are being relayed to their sales and marketing teams.
Broadcom anticipates hundreds of offerings to be uploaded over the course of the next few months as Partners begin making their entries. Our INSIGHTS development team is available to help with the import process of Partner offerings using their data. We recommend getting started with your top 3 to 10 products.
What's New With Partner Finder
Broadcom has used the creation of INSIGHTS Marketplace as an opportunity to enhance the Partner Finder. We've added customer 5-Star Ratings to the partner tile and page. Links to Partner Pages and offerings can be sent and shared.
Search capabilities have been enhanced through intelligent search and enhanced filtering capabilities that include Partner, location, product, service offering, region, and language. Broadcom has also created the option for adding keywords to help with search.
The Partner Finder dashboard has a new look and feel. For Partners, updating information is easier with the new user interface (UI). Administrators can update information more efficiently and link more thought leadership articles within their profiles for customers to explore.
To promote its Knights, Broadcom has expanded the Knights section. The profile now includes the location of Knights and their product expertise along with networking information. Broadcom has plans to include thought-leadership components in the future.
Benefits of INSIGHTS Marketplace
The new INSIGHTS Marketplace highlights the Broadcom partner ecosystem while creating a better customer experience. Marketplace drives lead generation and awareness. Our Partners gain exposure to new and existing customers, while our customers find solutions for their challenges and pain points.
Broadcom will share news of additional improvements in the coming weeks, so stay tuned.
For more information on Partner INSIGHTS Platform and Marketplace, reach out to Kevin Mikalsen
Leader, Global Partner Services Program & Marketing, at: kevin.mikalsen@broadcom.com
Broadcom Software Blogs
Broadcom Software Blogs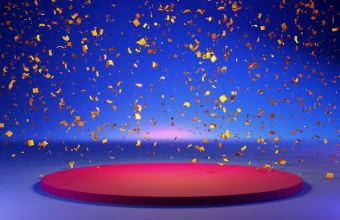 Congratulations to our Broadcom Software 2022 Partner Award Winners
Want to comment on this post?
We encourage you to share your thoughts on your favorite social platform.