Residents + Partners = Broadcom "Dream Team"
Innovative go-to-market approach drives healthy business for Broadcom and our partners
Recently, I attended Broadcom's partner advisory board meeting in San Antonio, where we received constructive partner feedback on our positioning and go-to-market Professional Services strategy. As part of the conversation, we discussed Broadcom's Residency program and the benefits for both partners and customers. Since Residency is still a relatively young program, there have been some understandable growing pains and even misconceptions about its mission. In this piece, I'll provide an overview of the program, how it intersects with partners and why residents and partners, together, represent our "dream team."
The Residency Program: How It Works
"Because we focus and don't try to be everything to everyone, we open big opportunities for our partners to step in, fill that gap, and profit from it. Our programs and partner go-to-market business models help partners reinvent themselves and drive significant revenue," said Cindy Loyd, Broadcom Vice President of Global Partner, Enterprise, and Commercial Sales in her recent blogpost, "Reinventing Partner Go-to-Market Business Models." She added, "Unlike other vendors, we're not competing with our partners. Instead, we intentionally look for partners who provide expertise, capabilities and professional services that enable our customers to solve problems within their given market."
Broadcom doesn't do services. We only do residents. Pre-sales, we engage partners as part of the customer's assessment, design and architectural discussions; in post-sale situations, we rely on our partner ecosystem to perform upgrades and competitive migrations that improve the implementation experience with Broadcom solutions. Residents are embedded Broadcom solution implementation experts who pick up where our partners leave off – after the implementation. They focus on managing the Broadcom solution – running the day-to-day operations, applying patches, doing health checks, training the in-house team on the product, etc. As part of the company's Customer Success program, the Residency program helps customers realize the full value of their Broadcom investment to drive successful business outcomes and reduce risks or operational inefficiencies such as, their environment is down too often or they're opening too many support cases or having too many incidents, or they just don't have the necessary skilled staff to run their Broadcom solution.

Once engaged, Residents work with the customer, their Customer Success Manager (CSM), Account Director (AD) and Designated Support Engineer (DSE), to create a success plan that outlines the customers' overall business objectives, how they (the Residents) can help the customer meet those objectives and the reporting structure and feedback loop. Successful implementation of our software helps drive business outcomes. The resident can help identify the best resources and to drive the successful conclusion of any set business objectives. Since Broadcom residents are embedded with the customer and help run their environment, they have a level of customer intimacy that doesn't exist in anything else in Broadcom.
When customers engage a Resident, they are getting someone who receives regular roadmap reviews from the product management team, who understands and gets trained in best practices from the people who are developing the software. They have someone that is staying up to date with everything that's going on, and then when something goes bump in the night, they have a gateway into Broadcom where they can provide the necessary information back to support and engineering when needed.
Better Together: Residents and Partners
Today Residents work in a very small percentage of Broadcom customer environments. While we expect the program to grow, the majority of Broadcom customers will continue to rely solely on their partners for support and professional services. The best way for partners to interact with Broadcom Residents is through the implementation team. Together, they can coordinate to help the customer be successful. Through this relationship, Residents will be exposed to many partners' expertise. For example, if a Resident is working with a specific partner who is renowned for DLP policy implementation work or a custom integration, then they can recommend that partner to their customer. Residents participate in user groups and industry activities, and, if they have a good experience working with a given partner, they can recommend that partner as part of these other groups as well.
This is a three-way relationship between the customer, Broadcom and our Expert Partners to drive customer outcomes. Broadcom Residents will tap into the partner ecosystem because their focus is narrow – they're not going to take on special projects or deliver services beyond their scope of work—beyond day-to-day operations. Together, residents and partners provide premier, holistic care for Broadcom customers that enables these enterprises to remain focused on executing their business goals to drive more revenue, and more value to their own customers. For more information on Broadcom's partner ecosystem, visit here.
Broadcom Software Blogs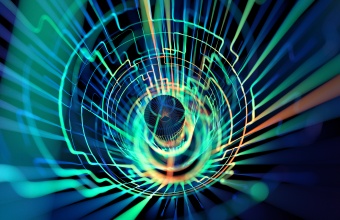 The Rise of Generative Artificial Intelligence
Broadcom Software Blogs
Want to comment on this post?
We encourage you to share your thoughts on your favorite social platform.