The Mainstreaming of Cloud Computing Is Here
Using cloud and AI to become more productive
When we think about watershed moments in cloud computing's role in digital transformation, the recently concluded Google Cloud Next 2023 conference looms large.
Not so much due simply to its depth and breadth – it was all that and more, with wall-to-wall attendees crowding into the halls of San Francisco's Moscone Center for 3 days in late August. I was struck by something else. Call it the confirmation of a moment so many of us have dreamed about where the cloud has become an everyday tool that's indispensable to organizations of all shapes and sizes.
Since taking my new role as Broadcom's VP of Central Engineering Services & Head of Cloud Platform Engineering, I've been immersed 24 x 7 in all things related to cloud computing. So it was that Google Cloud Next 2023 offered me a welcome opportunity to compare notes and learn from customers as they navigate this historic transition. What follows are a few takeaways from the conference.
The "Ah ha" Moment
Before going to Google Cloud Next 2023, I had attended VMWare Explore a week earlier. The customers were very different. At Explore – as well as at other trade shows I'm used to attending – you find software companies as well as many big customers keen to learn how to better use software in their particular verticals. At Google Cloud Next, the focus expanded beyond high-tech as the excitement over Generative Artificial Intelligence was everywhere. So it was that you could find sessions on topics like how to use AI when collecting water samples for your vineyards or how to make a ranch run more smoothly.
The larger point is that customers have recognized that technology really can make anything better. And now we're making another leap to consider how AI can help comb through the data, learn how to do things, and then ultimately help people make recommendations and decisions. And all this is running on the cloud. That was impactful. It further underscored the fact that this technology can benefit anybody, not just big businesses.
Security Expectations
Unlike trade conferences from 10 or 15 years ago, discussions around cybersecurity and potential threats were everywhere. Customers now have higher expectations. They look to companies like Broadcom, Google Cloud and other solutions providers to weave security into everything they do on the cloud. That's a dramatic shift from the recent past.
AI Everywhere
Talk about FOMO (Fear of Missing Out), the AI frenzy was impossible to ignore. It's clear that customers are anxious to learn more – and now. I attended a fireside chat hosted by Google Cloud VP Lee Moore with representatives from a wide swath of the economy - health insurance, advertising, publishing and more; their point of interest: they all wanted to be able to take advantage of the advances taking place in cloud and AI to become more productive. Nobody wants to be left behind.
Partnerships Matter More than Ever
I understand what our customers are going through as they undertake cloud migrations. The future can seem scary. As Broadcom modernizes our own applications, we don't want to have huge data centers out there either. They're hard to scale and secure, not to mention costly to equip and integrate. It's a tall order for any company. We're also cloud customers because our interest is being able to scale to handle demand changes. So, we understand why customers want to outsource those tasks.
It speaks to a bigger theme at Google Cloud Next 2023 around the importance of partnership. As an industry, we can go farther together, leveraging complementary strengths. It's nice to have partners who are on the leading edge of cloud innovation. I don't have to expend resources to acquire that kind of expertise. Instead, I can just leverage partnerships and allow the experts to be the experts. Lee touched on this during his session as he explained why Google Cloud values partnerships: they understand that if we succeed, they succeed. I couldn't agree more.
To learn more about how Broadcom is connecting everything read more here.
Broadcom Software Blogs
Broadcom Software Blogs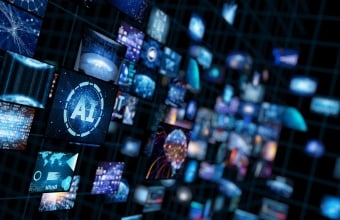 Broadcom wins Google Cloud's "Cross Industry" customer of the year award 2023
Want to comment on this post?
We encourage you to share your thoughts on your favorite social platform.