Broadcom's Transformation Journey with Google Cloud
Broadcom wins Google Cloud's "Cross Industry" customer of the year award 2023
Long before the onset of the pandemic, Broadcom had made a strategic decision to embrace the cloud. We viewed the cloud as a way to strengthen resilience, simplify IT complexity and improve our time-to-delivery cycle for releasing new capabilities. After Covid struck in March 2020, we accelerated those plans – and for good reason: as e-commerce exploded and companies shifted to remote work, Broadcom contended with a crush of new demand that would overwhelm most organizations.
For instance, when Broadcom acquired the Symantec Enterprise security business, there were about 750,000 active cloud proxy users. That number soared to 4 million after Covid hit as Symantec customers let their employees work from home. Broadcom was prepared. Shifting workloads off-premises and onto the Google Cloud, our systems kept pace with the new demands put on them as we modernized our IT infrastructure.
And as we've incorporated cloud-based and software-as-a-service business models, our cloud modernization drive paved the way for faster development and delivery of products and improved compliance.
Since the migration to Google Cloud, we've eliminated 165 software test labs and saved 50% on costs by hosting most of our work on the cloud instead of relying on dedicated hardware running in Broadcom data centers.
Our collaboration with Google Cloud has also enabled Broadcom to deliver new product features faster while keeping products up to date and free of technical debt. This is a major competitive boon. Adopting Google Cloud as a scalable platform for product development, we now deliver rapid elasticity when catering to increased spikes in requests for products that can reach up to a million requests per second. Equally important, it's helped us keep the platform secure to protect our customers' workload and data.
Seamless Cloud Migration
Prior to migrating, Broadcom operated 50-plus data centers globally. The plan was to replace all 50-plus data centers in six months—which we did. It was crucial that we got this right because the workloads were time-sensitive and customer-sensitive, and any glitch could have a huge impact on customers.
With Google Cloud's help, we accomplished our cloud migration without any noticeable impact to our customers. Working hand-in-glove with the professional services group at Google Cloud, we were equipped to make any necessary adjustments to the network including IPs, load balancing, latencies, and localization. Everything was seamless as we centralized the SaaS operations across Broadcom's software divisions into one team.
Modernizing Employee Skills
As an added benefit, we're seeing increased employee satisfaction across all areas of work at Broadcom, as a result of the technologies available on Google Cloud. Broadcom employees feel good about modernizing their skills and everybody's thriving in an increasingly competitive job market.
Our migration was a textbook example of how real partnership ought to work. And our recent award from Google Cloud only reinforces that message.
Broadcom has won Google Cloud's "Cross Industry" Customer of the Year Award for the second time in three years. This coveted award recognizes Broadcom's use of Google Cloud to transform our infrastructure and reap major operational efficiencies along the way.
Broadcom Software Blogs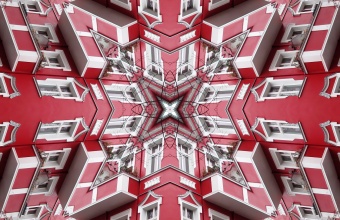 Innovative go-to-market approach drives healthy business for Broadcom and our partners
Broadcom Software Blogs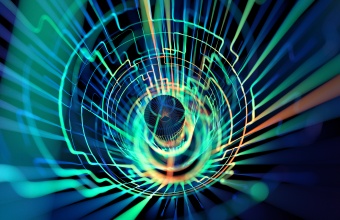 The Rise of Generative Artificial Intelligence
Want to comment on this post?
We encourage you to share your thoughts on your favorite social platform.